Although data will still be coming in over the next few months we have made a step farther both quality- and quantity-wise.
Wh have reached a record number of publications for the Turel group this year with a full dozen of new scientific papers in reputable journals such as Journal of Inorganic Biochemistry, Dalton Transactions, Journal of Computational Chemistry and RSC Advances. As of April 4th we have also reported a record yearly number of citations (423).
Here are the highlights of 2016:
12 scientific papers,
1 book chapter (still upcoming, the same one as in 2015 it has fallen into a publishing limbo),
9 conference abstracts/posters,
4 invited lectures (Iztok Turel: 53rd Meeting of the Serbian chemical society, University of Kragujevac, Serbia; 3rd International symposium on functional metal complexes that bind to biomolecules, Mallorca, Spain; 3rd International conference on herbal and synthetic drug studies, Pune, India, Jakob Kljun: 53rd Meeting of the Serbian chemical society, University of Kragujevac, Serbia),
4 BSc theses (Primož Tič, Nina Podjed, Simona Gričar, Tomaž Zornik), 2 MSc theses (Veronika Rovanšek, Monika Uzelac), 1 PhD thesis (dr. Sara Seršen),
Dr. Iztok Turel was awarded the Zois certificate of recognition for important achievements in the field of chemistry. It is one of the Highest State Awards in the Field of Scientific-Research and Science Development Activities (Zois awards and recognitions, the Ambassador of Science Awards of the Republic of Slovenia and Puh awards). The Ph.D. thesis of our former member dr. Sara Seršen was awarded a prize by Krka Pharmaceutical Factory (Novo mesto, Slovenia) for special research achievements.
We are also at a record-high number of group members with the appointment of researcher Jakob Kljun to a permanent position of assistant/researcher (80/20), 1 guest post-doc researcher from Belgrade, Serbia, 3 PhD students, 4 MSc students, 1 Erasmus BSc student from Lisbon, Portugal and another 2 Slovenian BSc students totalling 13 group members.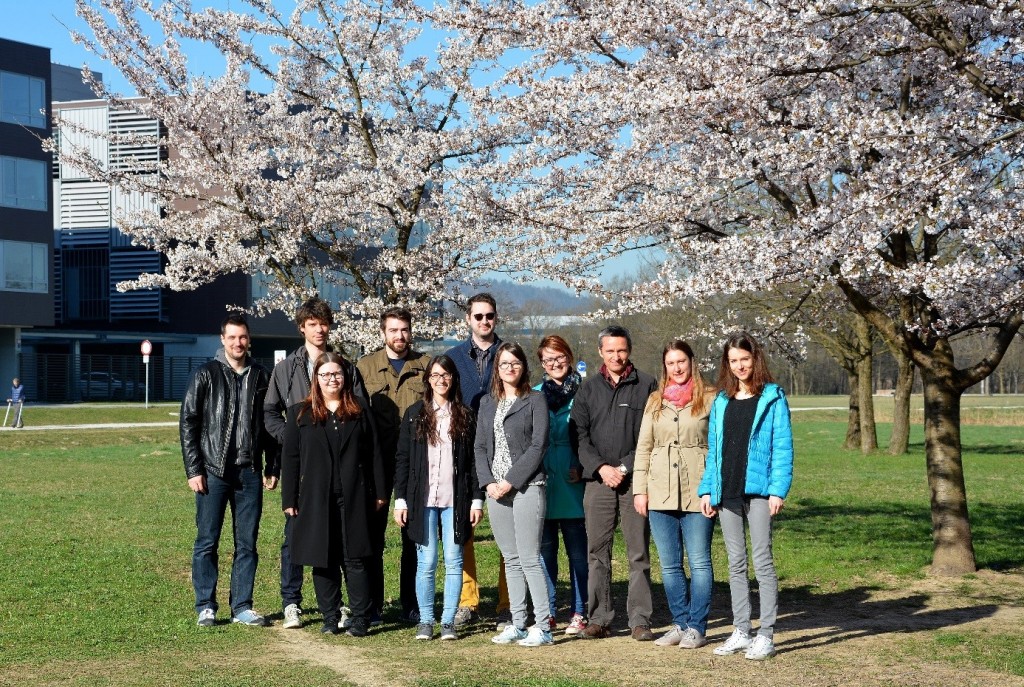 Ru-team 2017 under blossoming Japanese cherry trees in front of the FKKT building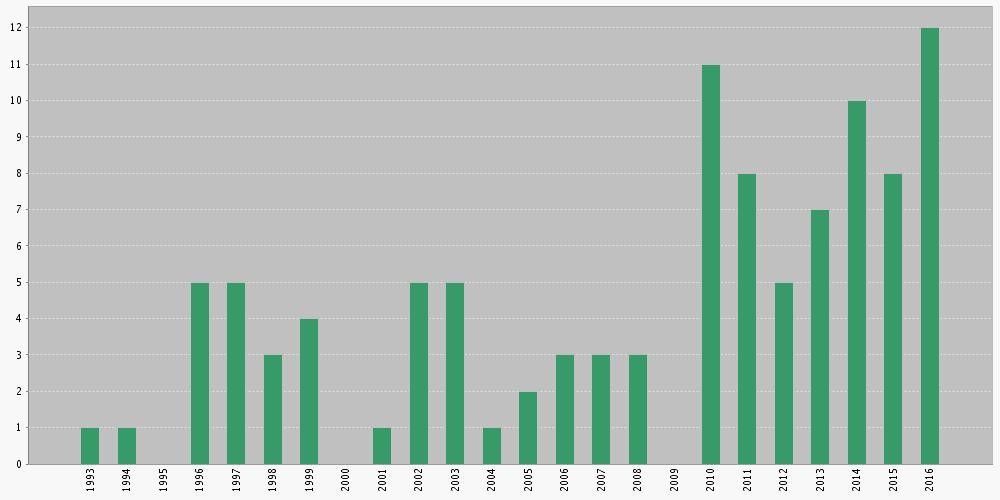 Number of publications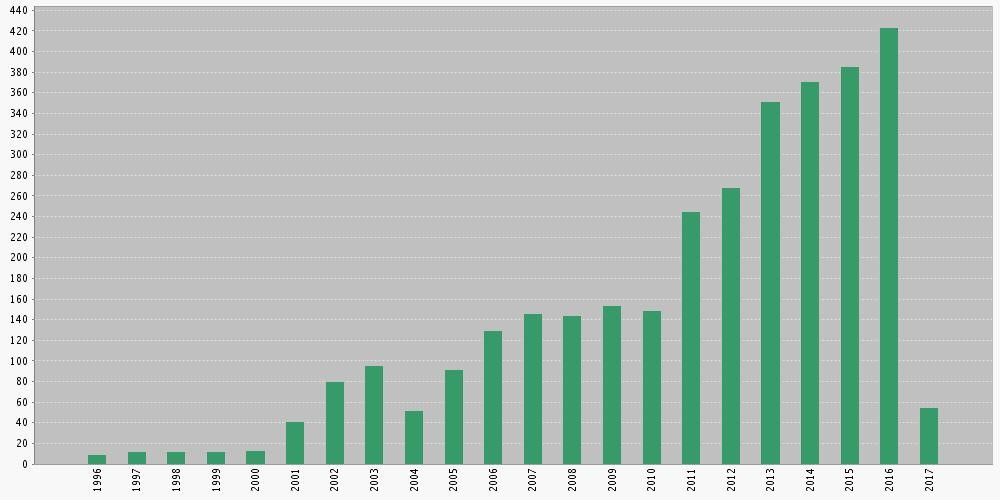 Number of citations