Although coronavirus is still limiting and regulating our daily lives as well as affecting research activities, several positive things worth mentioning happened in our group in the last months of 2020.
In October 2020, a new PhD student (junior researcher) Simona Gričar has started her doctoral studies under the supervision of assist. prof. Jakob Kljun. Her study is funded by ARRS (Slovenian Research Agency) for four years and during this time she will be working on synthesis and evaluation of novel inhibitors of pharmaceutically relevant metalloproteins. Simona successfully finished her Master thesis in our group at FCCT in 2019. After the defense, she was employed for one year at the Faculty of Pharmacy in Ljubljana working on a project researching the role of immunoproteasome in immune response.
In December 2020, a member of our group Jerneja Kladnik also finished her doctoral study. The Turel group thanks and congratulates Jerneja for her successful defense of PhD thesis entitled »Synthesis and biological activity of coordination compounds of pyrithione analogues«. Like many other events in 2020, the dissertation was defended online and Jerneja did an excellent job!
We are also very proud to have obtained funding from our national research agency (ARRS) for a project on Metallo-therapeutics to combat Covid-19 disease. This funding will enable researchers dr. Jerneja Kladnik, dr. Ana Dolinar and MChem. Maša Masič to study new potential effective therapeutic strategies against SARS-COV-2 in 2021.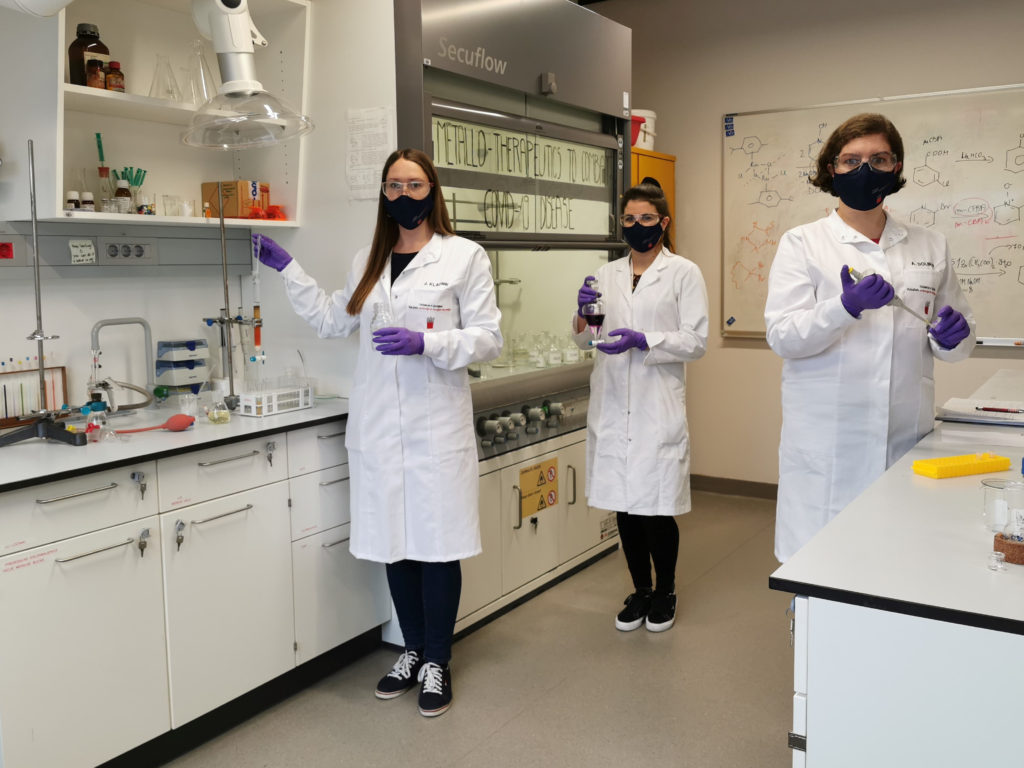 The Turel group welcomes new team members and hopes for their pleasant and productive stay.